Emily Roller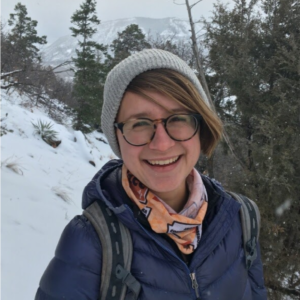 An East Coast native, Emily fell in love with the Southwest after a few roadtrips to the Four Corners. She made Colorado her home in 2019 and since then has tried to learn all she can about what sustainability means in this region. In her free time, you can find her out trail running, backpacking, making bread, or weeding her plot at the community garden. She is excited to contribute to sustainability efforts in Durango as a SASCO Board member!
What you are currently doing to make a difference? I got a plot in the local community garden last summer. Not only was it a great learning experience (first time gardener!), it was also a great place to meet people, an excuse to get outside at golden hour, and provided my fresh veggies for most of the summer! I also compost locally, either bringing my compost to the garden or to Turtle Lake Refuge.
What I want to do? Contact local and state representatives to encourage more sustainable actions in our communities.