Katie Waller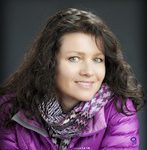 Katie began her career in sustainability during college, writing the "Waste Not News" for the Cooperative Extension Service at Michigan State University. After graduation, she transitioned into consulting for solid waste and recycling, starting her own distributorship for all types of recycling products from balers to bins. A founding member of a rural cohousing community, Katie built a passive solar timberframe, strawbale/strawclay home and practiced consensus, non-violent communication and leadership skills. Katie is a longtime advocate and activist for local renewable energy and has been working to bring more favorable policies and a more progressive Board to the local rural electric co-op, LPEA. Katie is passionate about organic gardening, raw/wild food, and overall wellness. She has been a co-founder of Heartwood Farms, an organic biodynamic farm in Bayfield, Colorado; a Waldorf private school; and charter school initiatives. She is currently on the steering committee for Solarize LaPlata. Katie enjoys hiking, skiing, camping, gardening, yoga, dance, and spending time with her two children, husband, and two golden retrievers.
---
Adrian Uzunian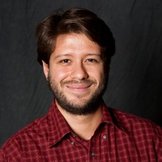 Adrian was mostly raised in the suburbs of New York City but hasn't lived there in about ten years. He graduated with a B.A. in Cultural Anthropology and most recently completed a MS in Environmental Sociology from Utah State University. He has lived in several towns in the Intermountain West, with a temporary sabbatical to New Orleans, over the last ten years. Currently, Adrian is a Program Director for Stewards Individual Placement Program, managing several national scale projects that place AmeriCorps members in projects that support environmental stewardship and community development. Adrian values national service and has worked on several projects throughout his career that have a focus on sustainability, including promoting local food, reforestation efforts, and helping to start a green house operation. The thread that pulls his career together though is a fascination with resource extraction, having lived and worked in communities impacted by mining, and having spent time researching the impacts of oil and gas development. The Southwest, specifically Durango, has become home to Adrian and he is looking forward to better serving this region.
---
Weylin Ryan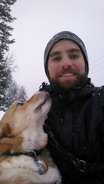 Weylin was born and raised in Durango. He recently finished his Masters in Sustainable Tourism from Arizona State University. Growing up in Durango he worked as a raft guide and has enjoyed all the outdoor amenities the Southwest United States have to offer. His newest passion, paragliding, has taken him to new heights. He looks forward to working with local community members to keep Durango as a tourism destination locals can be proud to call home.
---
Laurie Roberts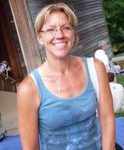 Laurie grew up outside Washington DC, with a mother who had worked as legislative aide for Hubert Humphrey. Laurie's passion for conservation and living in harmony with Our Mother Earth is rooted in her Native American heritage. Her first letter to the editor was published by the Washington Post when she was 17; the topic was overpopulation and China's one child policy. Laurie graduated from George Washington University and then from the University of California at Berkeley. Laurie lived for several years outside Taos NM, building a straw bale home with her husband. Laurie works as a school psychologist, moving with her family to La Plata County in 1999 for a job with San Juan BOCES. With their children, Laurie and her husband raise grass-fed cows, turkeys and chickens, and the occasional pig or lamb, as well as maintaining a large garden every year. The family is committed to helping the next generation learn the skills of self-sufficiency. Laurie's also been involved in political organizing and education in La Plata County, statewide and nationally. When she's not rooting for her children's sports activities, Laurie enjoys running and training with her children.
---
Marty Pool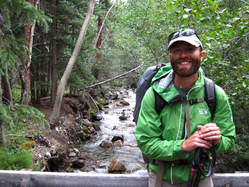 Like so many in the Durango and Southwestern Colorado communities, Marty's initial appreciation for environmental issues and sustainability was born from his love of the Colorado outdoors. His past summers as a guide on multi-day rafting trips fueled this infatuation, and he continues to find enjoyment from a wide range of outdoor recreational activities. Marty is currently the Assistant Coordinator at the Fort Lewis College Environmental Center where he oversees student-led initiatives that advance sustainability on campus and in the greater community. Prior to this position, his work focused on energy and water efficiency projects. He holds an MS in Environmental Policy and Management from the University of Denver and a BS in Architectural Engineering from the University of Colorado. Beyond his work with students, Marty is deeply interested in applying systems thinking to sustainability issues and exploring the complex interconnections between social and natural systems. He is driven to instill in community members and leaders the same passion for the outdoors, appreciation for environmental systems, and concern for social issues.
---
Kirby MacLaurin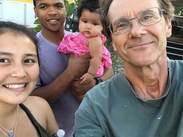 A natural forest-dweller from earliest childhood, Kirby ran through woods barefoot, played in the streams around his home in Maryland, then as a teen read poetry under the oaks on the hill. He was deeply inspired by his parent's justice-oriented values and humanitarian ways of relating, so pursued a life-long interest in social work to an MSW.  Primary fascinations include breaking through habitual ways of thinking and assigning meaning; the ways that social narratives can constrain or support dialogue; kindness; individual empowerment through clarity of purpose; and the growth path of creativity. Kirb's big, amazing, beautiful family opens his heart wide, fills him with joy, and inspires him! After decades of action for many issues (including equal rights, militarism, domestic and sexual violence awareness, suicide counseling, and environment), Kirb is now focused on preserving this spectacular natural world for his grand- and great-kids. Chasing his son Dave's family to Durango after retiring from a career in air traffic control, Kirb still practices meditation, biking, art, sustainability, gardening, and – most importantly – fun with his soul mate Karen.
---
Werner Heiber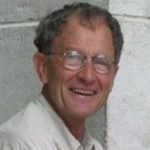 Werner has desired to live more sustainably all his life. He grew up in Basel, Switzerland, and has worked in the pharmaceutical industry in Basel, New York, and Salt Lake City, first synthesizing new pharmaceutical drugs, then specializing in transdermal drug delivery. In Switzerland, he completed an apprenticeship in chemistry, and in the United States he obtained a B.S. in chemistry from Adelphi University as well as certificate degrees in Urban Planning and Mediation and Conflict Resolution from the University of Utah. Werner's passion has always been energy-efficient homes, gardening, and the outdoors. He built his first passive solar house in 1975. Since his early retirement from the pharmaceutical industry, he has worked on energy-efficient homes, including as a Vista Volunteer on a demonstration house for Utah State University. Since moving to Southwest Colorado, he has helped start up a rural cohousing community, built strawbale houses, and run an affordable housing non-profit building mutual self-help houses. Werner has been involved with the sustainability movement in Durango, Colorado, since 2002. He lives in Durango while exploring his passion of highly energy-efficient clustered homes combined with productive gardens.
---
Board Members Emeritus
Erick Aune
Alex Brooks
Erika Brown
​Bliss Bruen
Erich Bussian
Carol Clark
Carol Cure
Laurie Dickson
Keith Fox
David Golden
Kim Herb
Sara Holt
Roy Horvath
Linda Illsley
Elsa Jagniecki
Rebecca Koeppen
Rachel Landis
Julie Levy
Frank Lockwood
Laura Lewis Marchino
Lisa Mastny
​Kelly Miller
Carolyn Moller
Sue Morris
Dan Olson
Katy Pepinsky
Zachary Ray
Marcus Renner
Ryan Riebau
Micha Rosenoer
M'Lissa Roulson
Denise Rue-Pastin
Eliza Searles
Matt Sheldon
​Phillip Supino
Tim Wheeler
Dick White
Terry Woodward
Conrad Wright