Kobe Biederman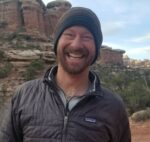 Kobe Biederman is originally from the Northwest and grew up spending his summers exploring the four corners region through a northern Arizona-based summer camp.  Kobe graduated with a B.A. in Sociology from the University of Oregon and went on to receive a Masters in Recreation Administration from Aurora University and a Masters in Education from Northern Arizona University.  His career has spanned a wide range of outdoor education, adventure program, and summer camp administration.  Kobe's first experience in sustainability was as an intern at the Solar Living Institute in Hopland, CA.  Kobe's passion for sustainability led him to pursue a Ph.D. in Sustainability Education through Prescott College, where he is currently in the last phase of his dissertation.  His doctoral work focuses on applying Regenerative Development and Design principles to place-informed educational design.   Kobe currently serves as the Director of Sustainability and Higher Education Programs at Pacific Pathways and enjoys living in Durango with his wife and two children.  Kobe is excited to contribute to regional sustainability efforts as a SASCO board member.  
What you are currently doing to make a difference? I am currently engaged in academic research in the Durango area to deepen my understanding of the cultural and ecological dynamics of this particular place.  
What I want to do? I hope this research can inform the design of a regenerative education program for young adults that leverages existing organizations and regional resources to contribute to the health, vitality and sustainability of this region. 
---
Anna Peterson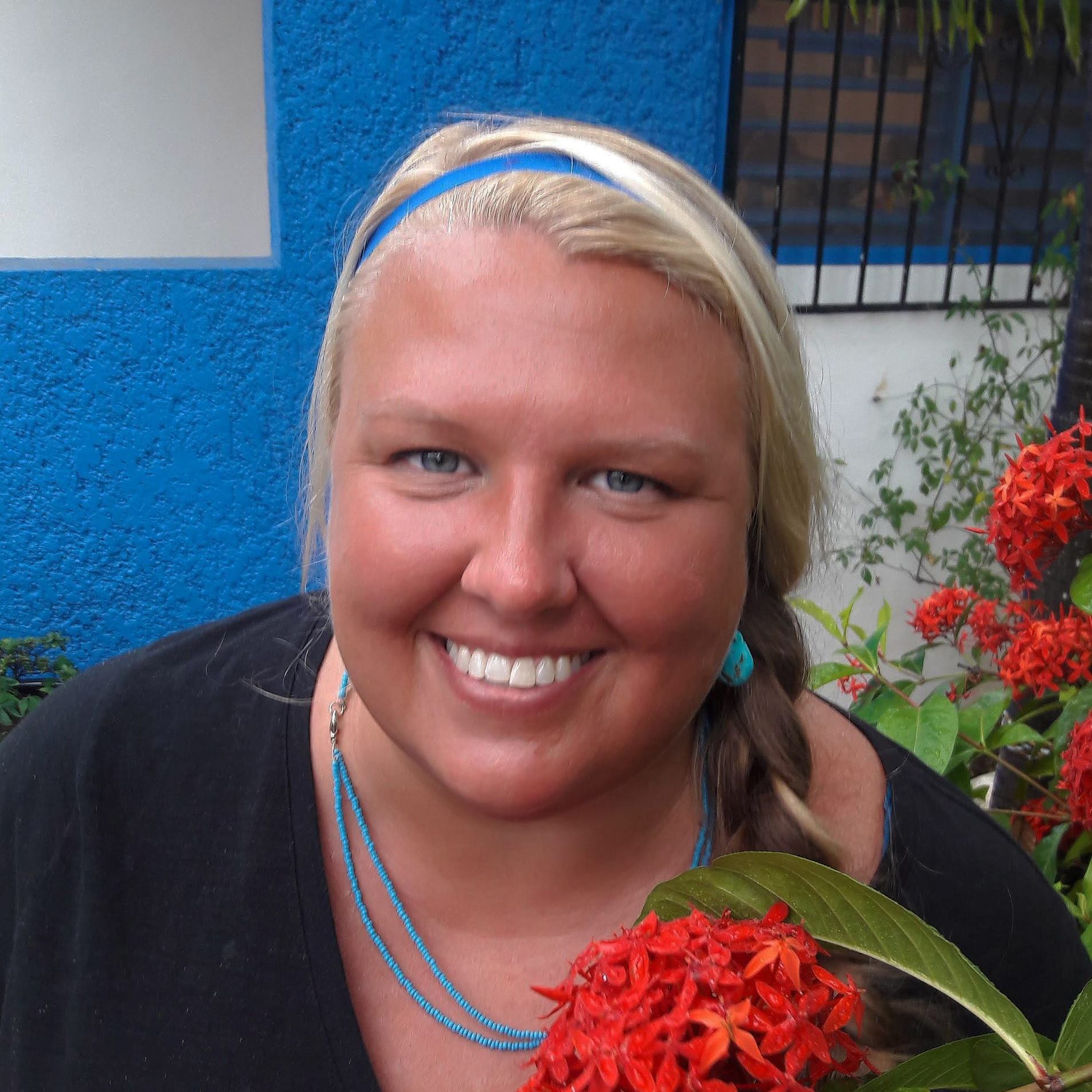 Anna Peterson joined the SASCO board in 2013. She has worked professionally for 20 years on campaigns focused on corporate social responsibility, public lands, human rights, immigration, public health, conservation, food safety, and climate issues. She has worked with many corporations, small businesses, elected officials, health care organizations, foundations, and conservation groups. She also served as the Director of Operations, Finance, and HR for an Outdoor Industry communications agency for six years. Anna runs her own communications firm and works with non-profits, corporations, and small businesses to expand their reach, power, and change-making abilities to win campaigns. She is also an executive director of an organization that works with local elected officials in mountain communities across the west. Anna has been fortunate to live in many of the West's best mountain towns and has lived in Durango for nearly 15 years. Anna also serves on the boards of other local organizations.
What you are currently doing to make a difference? I've been a vegetarian for thirty years and we love to eat what we can from our backyard garden, the farmers market, and local Community Supported Agriculture (CSA) and then compost our waste via Table to Farm Compost! I also love attending the monthly Durango Green Drinks (last Thursday of the month from 5-7PM at 11th Street Station) to learn about all of the great sustainability actions local organizations are doing and how I can contribute!  
What I want to do? We'd love to add solar panels to our home and buy an electric car. We also try to buy locally but could be better. I work on federal conservation policies in my day-to-day job, but could be better about actually calling my congressional delegation more regularly via the United States Capitol switchboard at (202) 224-3121 to make my voice heard. I also want to be better about submitting more letters to the editor to the Durango Herald and speaking up at city council and county commission meetings.
---
Weylin Ryan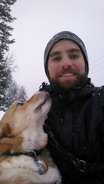 Weylin, as he is known to friends and family, was born and raised in the area around Durango, Colorado USA. Growing up in this scenic area, he earned his Eagle Scout and got his first job as a raft guide. Weylin developed a great appreciation of the environment due to his upbringing. He has a Masters of Sustainable Tourism from the University of Arizona. Currently, Weylin works for the local Destination Management Organization Visit Durango as their Sustainability and Policy Manager. In this role, he is responsible for developing and executing sustainability initiatives throughout the region. Weylin is also a Continual Improvement for Social
Responsibility Expert Certification holder and uses this knowledge to help organizations achieve their social responsibility goals. Residing in Durango Colorado with his wife and son, Weylin works to make sure his son can grow up enjoying and learning from the outdoors as he was able to growing up. When he is not working or spending time with family, you can find him paragliding or hiking in the beautiful surroundings that Durango has to offer.
What you are currently doing to make a difference? In 2014 I switched to bar shampoo, now we only buy bar soap and shampoo. Even better I buy it as We Fill and they get their shampoo bar from a local maker. I get to reduce my plastic use as well as the carbon output from having it travel across the country.
What I want to do? Get all natural gas out of my house and run 100% solar powered appliances/ etc.
---
Werner Heiber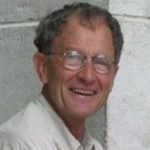 Werner has desired to live more sustainably all his life. He grew up in Basel, Switzerland, and has worked in the pharmaceutical industry in Basel, New York, and Salt Lake City, first synthesizing new pharmaceutical drugs, then specializing in transdermal drug delivery. In Switzerland, he completed an apprenticeship in chemistry, and in the United States he obtained a B.S. in chemistry from Adelphi University as well as certificate degrees in Urban Planning and Mediation and Conflict Resolution from the University of Utah. Werner's passion has always been energy-efficient homes, gardening, and the outdoors. He built his first passive solar house in 1975. Since his early retirement from the pharmaceutical industry, he has worked on energy-efficient homes, including as a Vista Volunteer on a demonstration house for Utah State University. Since moving to Southwest Colorado, he has helped start up a rural cohousing community, built strawbale houses, and run an affordable housing non-profit building mutual self-help houses. Werner has been involved with the sustainability movement in Durango, Colorado, since 2002. He lives in Durango while exploring his passion of highly energy-efficient clustered homes combined with productive gardens.
What you are currently doing to make a difference? Having been engaged in many different worthwhile actions for over 40 years, I got burned out and started giving up. Several years ago I started to work on letting go of "a wished for outcome" giving me the freedom to be engaged with less ruminations.
What I want to do? Drastically reduce toilet paper by using a bidet. Most single-use paper is made from clearcutting virgin boreal forests, which are storing almost twice as much carbon than tropical forests.
---
Board Members Emeritus
Erick Aune
Alex Brooks
Erika Brown
​Bliss Bruen
Erich Bussian
Carol Clark
Carol Cure
Laurie Dickson
Keith Fox
David Golden
Kim Herb
Sara Holt
Roy Horvath
Linda Illsley
Elsa Jagniecki
Rebecca Koeppen
Rachel Landis
Julie Levy
Frank Lockwood
Kirby MacLaurin
Laura Lewis Marchino
Lisa Mastny
​Kelly Miller
Carolyn Moller
Sue Morris
Dan Olson
Katy Pepinsky
Marty Pool
Zachary Ray
Marcus Renner
Ryan Riebau
Laurie Roberts
Micha Rosenoer
M'Lissa Roulson
Denise Rue-Pastin
Eliza Searles
Matt Sheldon
​Phillip Supino
Adrian Uzunian
Katie Waller
Tim Wheeler
Dick White
Terry Woodward
Conrad Wright